About
"Alyssa, with great vision and clarity, puts her heart and soul into her clients work, and treats it as if she's birthing her own words." -Bonnie B., Salon Magazine
Hi, I'm Alyssa.
I help you share your story with top-tier media and the world.
Alyssa Pinsker is an award-winning writer and writing and PR coach specializing in travel writing and elite press for elite businesses.
She helps connect and coach writers, editors, publicists, and businesses to land their stories in top-tier media using her insider information, contacts, templates, mentorship, expert editing, decades of experience, and her own publishing templates and formula. She is featured in Roy Stevenson's "Rock Star Travel Writers" guide as one of the top 15 travel writers in the world.
Pinsker has served as in-house editor at Condé Nast under Anna Wintour and has been interviewed by Interview Magazine, Huffington Post Live and the BBC World Service. She was the New York City and Philadelphia official food vlogger for Tastemade and the official Fodor's reviewer for Philadelphia.
She is in Wikipedia for coining the phrase of her debut same-titled article which made the cover of the New York Press and was twice anthologized and twice syndicated.
 She writes about luxury travel, food, wine and wellness. She has written features and reviews for BBC Travel, Lonely Planet, Cosmopolitan, Fodors, Business Insider, Time Out New York, New York, xoJane, BUST, Frisky, New York Post, New York Daily News, New York Press, Huffington Post, Forward, Paste Magazine, Sherman's Travel, Bravo.com, Chevrolet and more
She was formerly the lifestyle editor for Doorsteps.com and a frequent contributor for Business Insider. As solely a travel writer she has covered Dubai, the Solomon Islands, the Caribbean, India, Australia and more and previously covered tech, women, relationships and faith.
Her book anthologies include The Hope, edited by Menachem Creditor and The Best Advice in Six Words: Writers Famous and Obscure on Love, Sex, Money, Friendship, Family, Work, and Much More, edited by Larry Smith. 
Her brand, Girl Gone Global ®, has almost 50,000 social media followers combined, with a verified Twitter and Facebook. She has established partnerships worldwide with multiple companies including Visit Snowmass, Epic Pass, Vail Resorts, Visit Florida, Visit Grand County, Visit Grand Lake, Ski Utah, Hotel Armstrong Fort Collins, Gravity Haus, multiple beauty brands, Visit Temecula California, Bahia Principe Tulum and more.
Alyssa is a proud member of the Society of American Travel Writers and PEN America.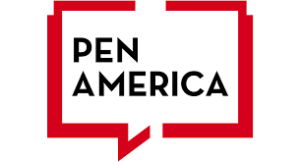 Read My Latest Articles
Articles by and about me
Are You Ready to Share Your Story With the World?