Alyssa Pinsker
GET PUBLISHED IN TOP-TIER MEDIA
Who is Alyssa?
Alyssa Pinsker is an award-winning writer and a PR and writing coach specializing in travel writing and elite press for elite businesses. 
 She helps connect and coach writers, editors, publicists, and businesses to land their stories in top-tier media using her insider information, contacts, templates, mentorship, expert editing, decades of experience, and her own publishing templates and formula. She is featured in Roy Stevenson's "Rock Star Travel Writers" guide as one of the top 15 travel writers in the world.
Pinsker has served as in-house editor at Condé Nast under Anna Wintour and has been interviewed by Interview Magazine, Huffington Post Live and the BBC World Service. She was the New York City and Philadelphia official food vlogger for Tastemade and the official Fodor's reviewer for all of Philadelphia's hotels.
She is in Wikipedia for coining the phrase of her debut same-titled article which made the cover of the New York Press and was twice anthologized and twice syndicated.
Past Clients
Testimonials
"I highly recommend Alyssa. When I started working with her, I didn't know the first thing about travel writing. I didn't know where to start. Alyssa's guidance taught me so much about the process – how to cultivate pitches, finding my voice, how to show rather than tell, done is better than perfect – among so many other valuable lessons. Under her guidance, I went from having no publications to getting my first piece published in Matador Network and now Paste Magazine! Looking forward to learning more from her and I can't recommend her enough to those interested in the world of travel writing!" – John Sizemore; Austin, TX (Matador Network, Paste Magazine)
"Alyssa was an absolute joy to work with!! She went above and beyond to help me perfect my piece. She deeply cared about making sure I understood all her line edits while offering valuable writing tips. Her dedication and unwavering belief in the power of my story encouraged me to pitch and ultimately land a spot in my dream publication." -B.F., Los Angeles, CA; L.A. Times and more.
"Alyssa assisted me with getting published in two top tier magazines from start to finish. I placed both of my stories in Matador Network and Lonely Planet. Her help was invaluable! I will definitely be recommending her to all of my colleagues. I'm an experienced writer but Alyssa has the contacts and know-how on how and where to publish stories and get them in print. She's an excellent teacher as well. Thank you again!"
–Ann N., San Diego, CA; Awareness Magazine, Lonely Planet, Matador
"Thanks to Alyssa's exclusive pitching group for top-tier writer and editors, I placed a New York Times essay on the back-cover of the book review section, by posting my article idea "Black American Refuge" where a New York Times editor (amongst three other top-tier editors) asked to see it. After she published it, the essay generated buzz and I sold my book to Viking/Penguin Random House for a high six-figures, allowing me to stay and retire in my beloved Trinindad. That is proof that this group works! Thank you Alyssa Pinsker for your hard work in putting it together."
-Tiffanie D. Port of Spain, Trinidad and Tobago
"I'd never pitched as a freelancer before, and was nervous and overwhelmed on how to do so. Alyssa worked with me step-by-step through the process — such a valuable set of lessons! Really glad I was able to work with her and would recommend her to anyone who has lots of ideas but isn't sure how to get them out into the world." –J.J., New York, NY; (Grok Nation, Atlas Obscura, and more.)
"Alyssa taught me a great deal about working in travel writing. Under her guidance, I have been published in Matador Network, Dorsia, and Coldnoon International Journal of Travel Writing. She will teach you the ins and outs of travel writing, which is helpful when trying to break into the business!"-Sarah Osman., Los Angeles; Matador Network, Dorsia and Coldnoon International Journal of Travel Writing.
"Alyssa, with great vision and clarity, puts her heart and soul into her clients work, and treats it as if she's birthing her own words." -Bonnie B., New York, (New York; Salon and more.)
"Alyssa helped us 'uplevel' our marketing approach. With her guidance, we stopped talking about features and started telling our story. This approach resonated so well with our key customers, that we've never been busier." -Zach P., Boulder, Colorado; Entrepreneur
"Thanks to Alyssa's mentoring and coaching, I published my first travel clip in Go Nomad! I highly recommend her as a writing coach. Her Rolodex, access to insider knowledge, top-tier groups and contacts for top-tier editors, and knowledge of things like editorial calendars makes her an expert coach in the business, and she's highly motivating too. Thank you, Alyssa! Now, I am a travel writer too and going on sponsored press trips."
-Paulina C., Boulder, CO; Go Nomad, The Organization for World Peace website and CU News Corps.
"Alyssa's mentorship, coaching, and writing expertise has pushed me to new heights in my writing career. I now have a vast knowledge of marketing, graphic design, publishing, PR, and everything in between. I cannot begin to thank her for everything she has taught me and I highly recommend her internship opportunity for any individual looking for their big break in writing. Thank you for everything!"
-Olivia L., Boulder, CO
"I am thrilled to share the good news about Alyssa's 21K group. Though I've been a journalist for 35 years, I'm a freelance newbie and had no idea at all of how to begin looking for work. I joined about 8 weeks ago, and since then have picked up a permanent daily gig with FDAnews, writing about the drug industry; a long-term copy editing job; a brief but interesting commission helping edit a diet book; and just yesterday, an editorial consulting job at The Mighty. Enough regular income to keep me afloat and to expand professionally as well. I'm indebted to Alyssa for founding this incredibly valuable community."- Michele G Sullivan; Lawrence, KS  (AARP Magazine, FDAnews/Drug Industry Daily, Three Creeks Media)
Services
Here's How I Can Help You
Click below to learn about my coaching services
Twitter
Twitter feed is not available at the moment.
Get Published Now
Learn HOW TO TRAVEL THE WORLD FOR FREE, WHY PR MATTERS AND HOW TO SHARE YOUR STORY WITH THE WORLD. For FREE. Choose your interest: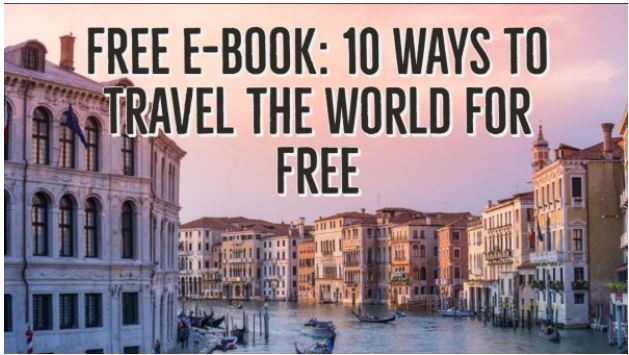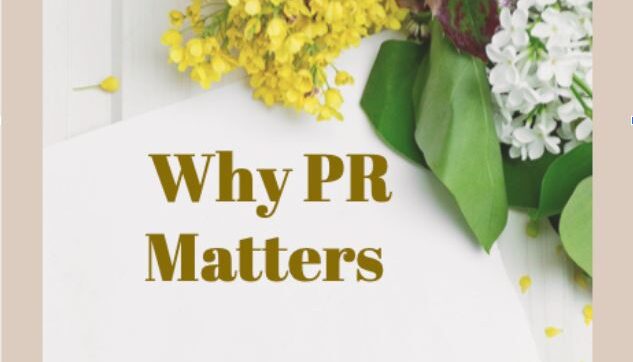 Are You Ready to Share Your Story With the World?